77,624 Businesses use Wishpond to run successful social campaigns.

What Can You Do With Wishpond?
Wishpond's platform of web-based tools makes is easy for you to run social contest, promotions, ads & email campaigns.
Contests & Coupons
A suite of tools that make it easy to run contests & coupons on Facebook, Twitter, websites & mobile.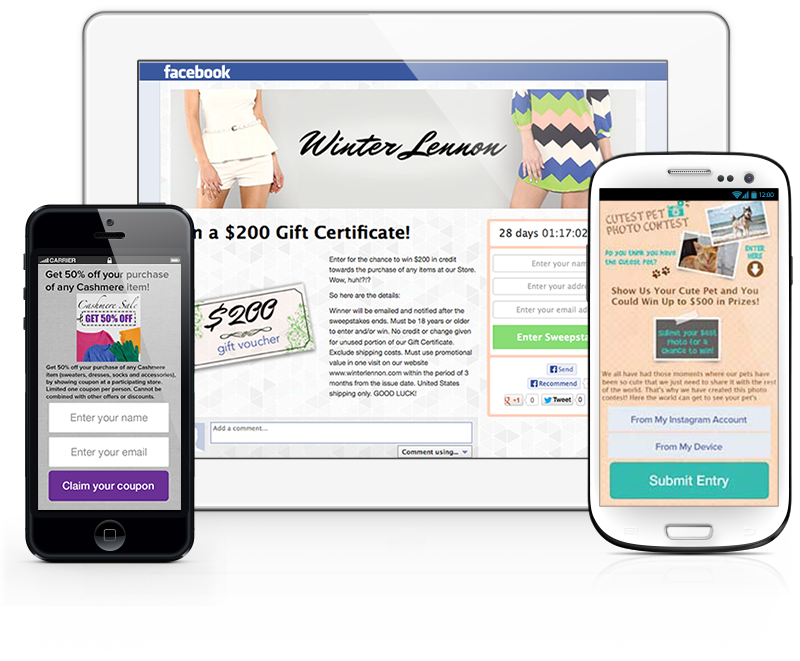 Publish to Facebook Pages, Twitter, WordPress & your website. Every template works on iPhones, iPads & Android devices.
See What our Customers Have to Say About Us

"Wishpond's multi-channel approach has helped us increase engagement more than any other tool we have tried in the past. We finally found a way to engage people on mobile, which is the holy grail for retailers."
Josh Beaty
Director of Communications,
Diamond Candles

"Wishpond was simple to use, and we saw incredible results. We reached our maximum of 1000 entrants in the offer in just 2 days, and added more than 600 fans to our Facebook Page."
Matt Fraser
President & COO,
YYoga