Wishpond Affiliate & Partner Programs
Wishpond Affiliate and Partner programs offer great revenue opportunities to representatives from all over the world. Get rewarded by referring new clients or helping others grow their business by using our recognized social media strategies.
Please choose the option below which best describes how you'd like to work with us: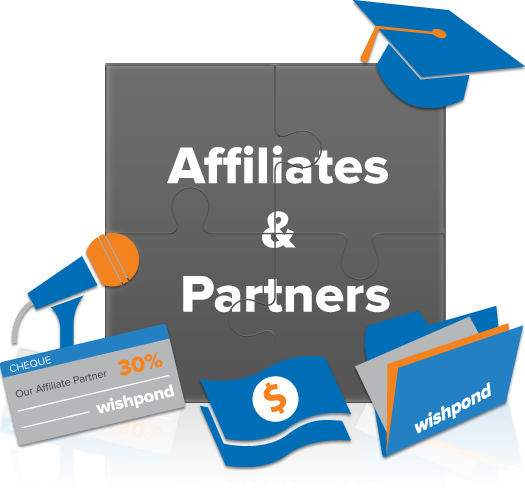 ---
Affiliate Program
Wishpond Affiliate Program is a great way for Internet marketers, bloggers, website owners and super fans to earn money by promoting Wishpond. As our affiliate you will receive a generous 30% monthly recurring commission for every paid customer you refer.
Learn More
Partner Program
Wishpond Partner Program is designed with agencies, consultants, associations and other member based organizations in mind. As our member you will receive access to a variety of marketing and educational tools, including all the necessary training to help you learn how to use and sell our products.
Learn More
---