Free Ebook: A Simple Guide to the New Twitter Ads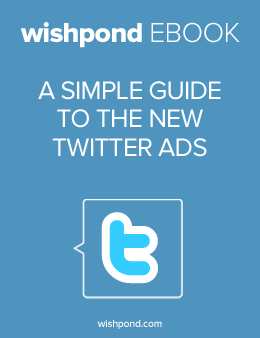 Twitter Ads changed dramatically in 2013. Businesses both big and small can use paid Twitter Ads as effective marketing tools.
With the addition of exciting and significant upgrades, our customers wanted to know more. We want you to be well informed, so we put together this simple guide to making the most out of your Twitter Ad experience.
The changes include:
Addition of Ads API
Self-service advertising upgrades
Overhaul of Twitter Ads Center
In this Ebook, you'll learn how to create successful Twitter Ad campaigns and how to maximize their benefits for your business. This includes:
Which Twitter Ads are right for your business and when to implement them
An overview of the new features
Tips to boost your success
And much more…
Are you ready to use Twitter Ads to boost your online marketing?
Get our free Ebook now!