Email Marketing Automation
The tool that makes it easy to send an automated series of highly targeted, personalized emails to your leads to turn them into customers.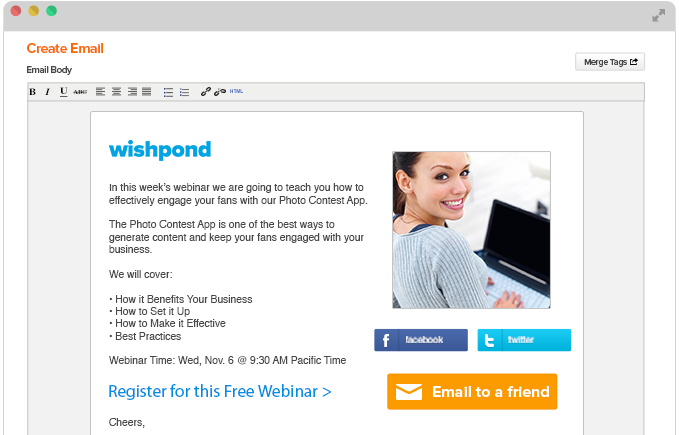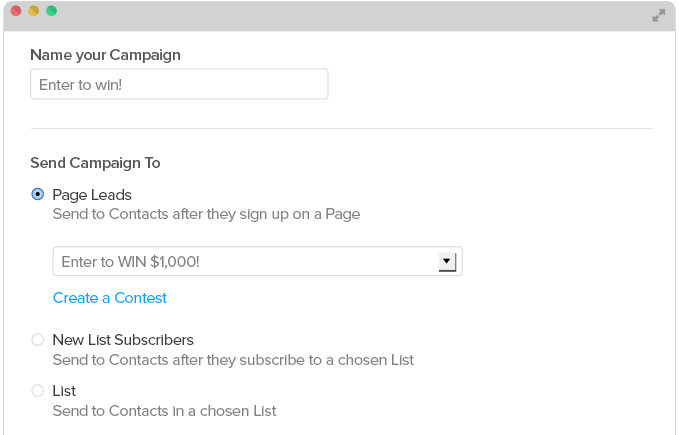 Send to new Page leads and List subscribers.
Connect to Pages to convert new leads right when they're most engaged with your content.


Send to New Subscribers when they are first added to a list, no matter which Page they come from.


Send to Lists. Generate interest in new products and promotions by sending campaigns to your lists.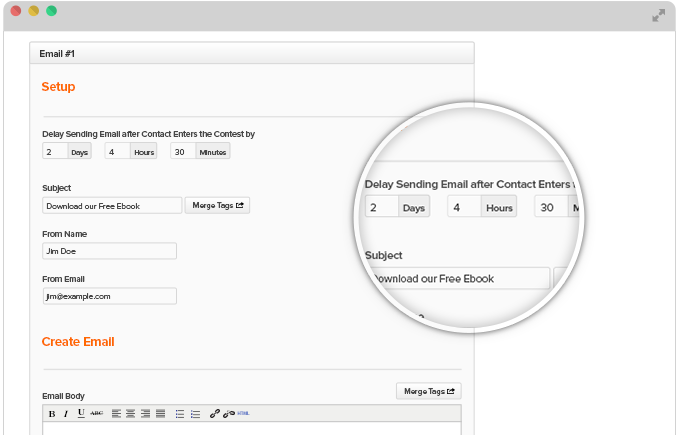 Setup a series of automated emails to convert your leads over time.
Set time delays makes it fast and easy to build your Facebook Sweepstakes.


Our email designer makes it easy to create beautiful templates.


Add content and calls-to-action to drive clicks and conversions.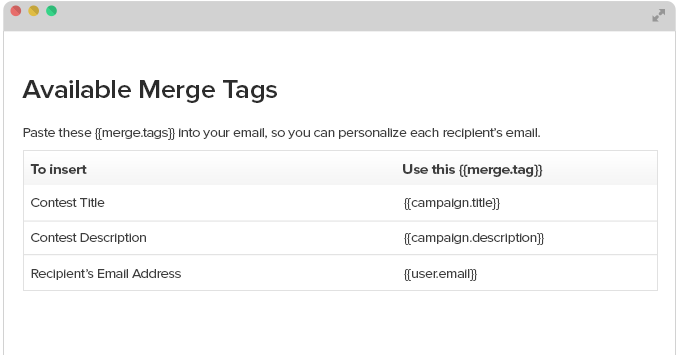 Personalize your emails to maximize conversion.
Use merge tags to personalize every email for every recipient.


Pull in form field responses to create smart emails that change based on the information they give you.
Our Email Marketing Automation tool does everything you need and more.

Spam Testing
We run your emails through spam filters before you send it to drop your spam rate.

Personalize every email
Use merge tags to insert personal details and Page form responses to boost conversions.

Inbox Preview.
Send test emails to yourself so you can see exactly how it will look to your recipients.

Optimized for Desktop, Tablet and Mobile
Create templates that work on all mobile and tablet devices.

Import from your Email or CRM Service
Import your contacts from your other services. Keep your data in sync with our easy field-mapping feature.

Segment your recipients
Create highly-targeted segments to send the most relevant content to every inbox.

Wishpond's multi-channel approach has helped us increase engagement more than any other tool we have tried in the past. We finally found a way to engage people on mobile, which is the holy grail for retailers."
Josh Beaty – Director of Communications