The tool that makes it easy for businesses to create Ads on Facebook that drive new customers.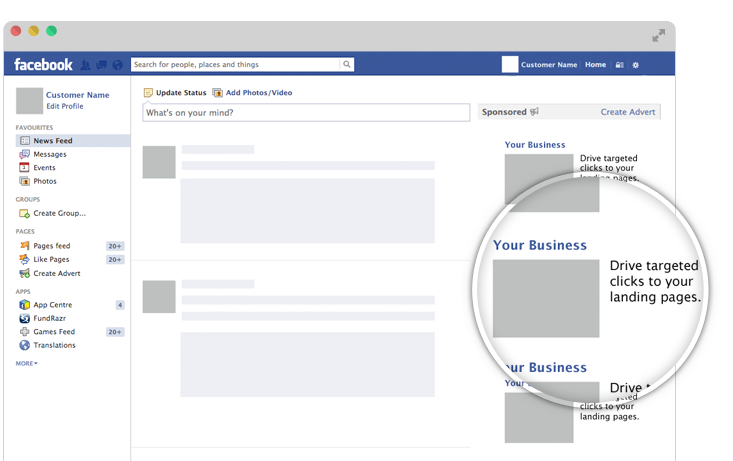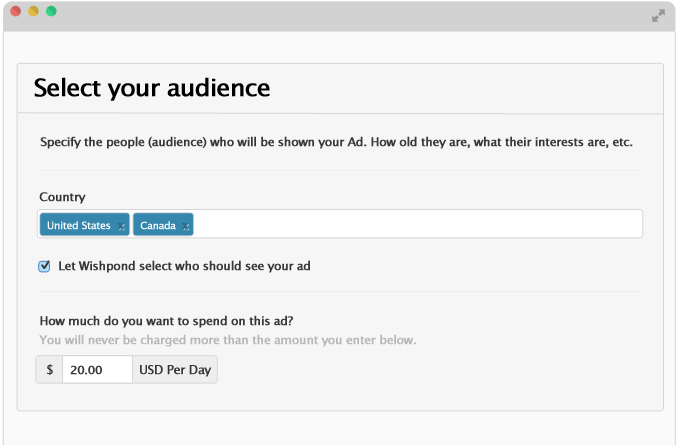 Let Wishpond's Ad Experts Optimize your Target Audience.
We use data from Millions of Ad Impressions to choose the best audience for your Ad based on your Ad copy, landing page and business.


Self-Optimizing Ads see who is clicking & converting to optimize your audience and Ad Spend over time.


Advanced Targeting Options are available to choose your perfect target audience on your own.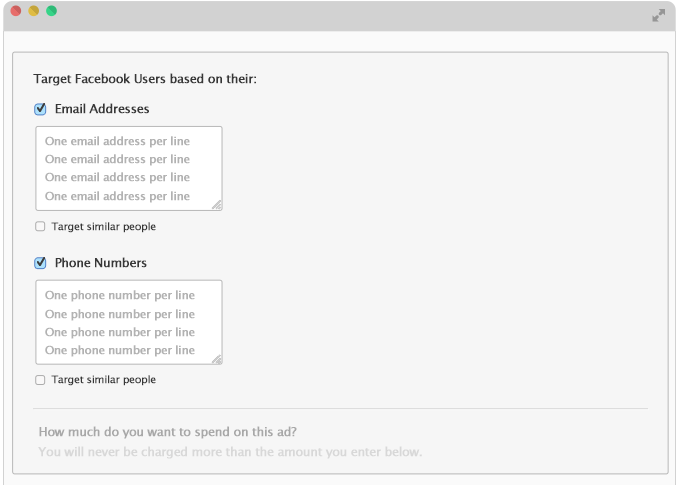 Target your Contact List on Facebook.
Target specific people on Facebook based on their email address and phone number.


Target people similar to your customer list. Facebook identifies the similar traits among people on your contact list and targets other people with those traits.


Import contacts from your email service or CRM including Salesforce and Mailchimp to target.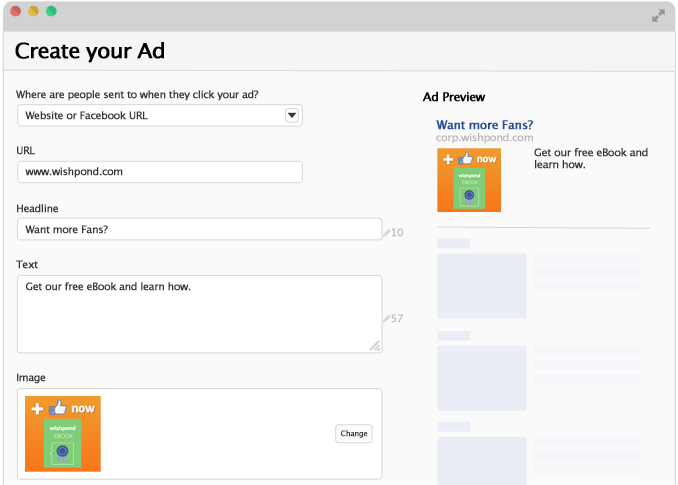 Create a Facebook Ad in minutes using our simple Ad Creator.
Made for Beginners. We make it easy to build an Ad, even if it's your first time.


Built in Conversion Tracking on all Wishpond contests makes it easy to see your Ad's conversion rate and return on investment.


Get help from the experts. Wishpond's Ad team is standing by to help you create the best Ad for your business.
Track Performace with Real-Time Reporting.
Track your Ad Conversion Funnel from Ad Views all the way to Conversions to understand exactly how your Ads are performing.


Combat Facebook Ad Fatigue by analyzing your click-through rate over time.


Compare multiple Ad variations to see which are giving you the best return on investment.

Wishpond's multi-channel approach has helped us increase engagement more than any other tool we have tried in the past. We finally found a way to engage people on mobile, which is the holy grail for retailers."
Josh Beaty – Director of Communications