Free 34-Page Ebook: Facebook Content Marketing for Businesses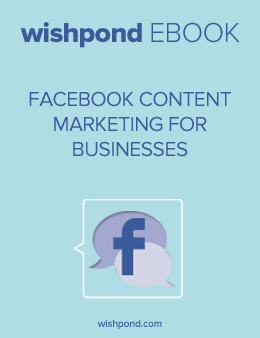 What is the key to building an engaged fanbase for Facebook Pages?
One that will like, comment on, and share your posts because they actually want to, not just because you are enticing them with a monetary prize?
Good content. That's it.
We've created "The Complete Guide to Facebook Content Marketing for Businesses" to help you generate new leads & engagement, including:
The most effective types of Facebook content
How to create an effective content schedule
How to promote your content using Facebook Ads
How to analyze your content using Facebook Insights
Ready to use Facebook content marketing to engage new customers? Get our free ebook now!