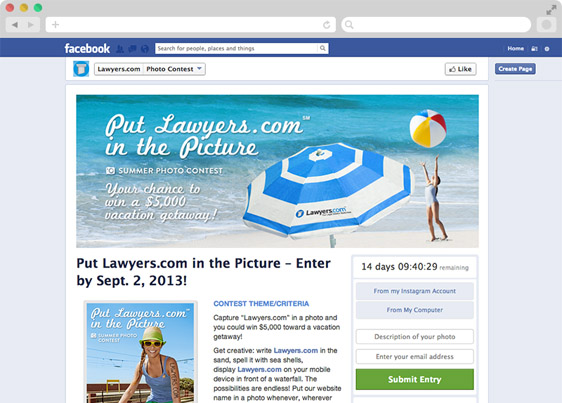 Instagram Contest App
Our app helps you run contests that let your Fans submit photos from Instagram on your Facebook Page, Twitter or Website. 100% mobile-ready.
---
Used & loved by 78,000+ businesses.

---
Everything you need to run a successful Instagram Contest.
Our Instagram Contest App makes it easy for you.
Generate new engagement, Fans & leads for your business.
Make the contest for Fans-only. Not only can you increase the engagement on Instagram, but you can also get new Facebook Fans. Also, our fully costumizable entry form allows you to get emails and customer insights like gender, age, likes and product preferences. And our built-in plugins makes it easy for the users to share & for your contest to grow organically.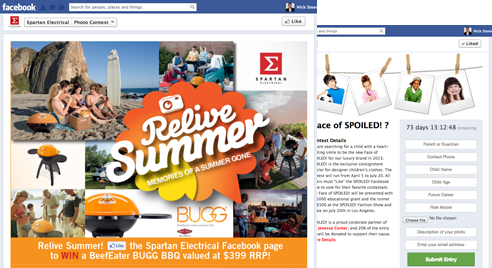 ---
Like to see
Add a "Like to see" banner to reward your fans and let them participate.
Custom Entry Forms
Create custom entry forms. Ask your participants anything you would like to know.
Social Plugins
Our social plugin makes it really easy to get the contest shared and growing.
Sort, Filter & Export Lists
Download entrant emails & data to excel. Create targeted email lists.
Design the right template for your dream contest.
Easily customize the look and feel of your Instagram contest. You have full access to the CSS and can edit whatever you see fit. Make it white label with a single click, perfect for agencies and designers. All our apps are designed to work on Mobile and tablets.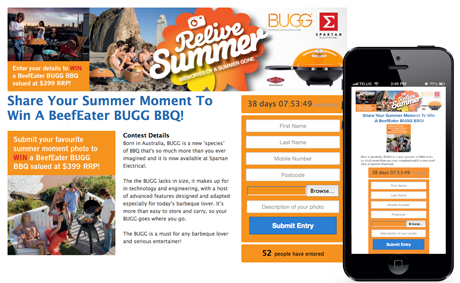 ---
CSS Editor
Change anything on the CSS. Need assistance? We can help!
Mobile-Compatible
Our Instagram Contest App works on any device.
White-label
Our White label plan has no Wishpond branding. Perfect for designers, agencies & brands.
HTML Text Editor
Use the HTML Text Editor to add lists, link to your legal team's "Rules & Regulations" and more.
Automate your Instagram Contests.
In 15 minutes you can have an enterprise level contest, scheduled with follow-up emails. Our award-winning real-time reporting makes it easy to stay on top of your contest and optimize and tune up while is running. You can even view results and make edits on mobile and tablets
---
Preview & Schedule
Preview, refine and schedule multiple contests in advance to automate your social marketing.
Custom Share Messaging
Customize all of the messaging in people's posts, tweets and emails to friends.
Autoresponse Emails
Setup follow-up emails to entrants with targeted offers to turn them into new customers.
Real-Time Reporting
Track entries, views and bounce rates in real-time to optimize your Instagram contest as it runs.
See what our customers have to say.
"Wishpond has helped us increase engagement more than any other tool we have tried in the past. And we have finally found a way to engage people on mobile, which is the holy grail for retailers."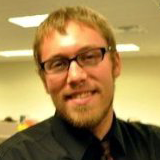 John Beaty Director of Community Diamond Candles
"Wishpond was simple to use, and we saw incredible results. We reached our maximum of 1000 entrants in the offer in just 2 days, and added more than 600 fans to our Facebook Page."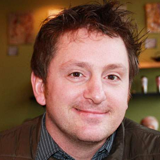 Matt Fraser President & COO
YYoga
All Features
Our Instagram Contest App does everything you need and more.

Mobile-Compatible
We provide a link to share that directs users to optimized Instagram Contest pages for both desktop & mobile.

App for Facebook Pages
Our Instagram Contest App is built to run in a tab on your Facebook Page.

Embed on Websites
Our Instagram Contest App can also be embedded on your website.

Collect Email Addresses
Download all entrants' email addresses. You own them. We never email your entrants.
Collect Entrants' Data
Download entrants' name, age, gender, location & Likes via Facebook's Opengraph.

Real-Time Tracking
Track campaign metrics in real-time during the run of your photo contest.

Auto-Sharing by Entrants
Entrant's auto-share an invite on their Facebook Wall and in friends' News Feeds.

Satisfy Facebook Policies
Our App is built within Facebook's Promotions Guidelines.

Stop Cheaters
Only allow one entry per Facebook user to stop users from entering multiple times.

Custom Form Fields
Add any form fields you like and collect the responses.

Customizable CSS
Change every aspect of the Instagram Contest App's CSS stylesheet to fit your brand.

Translated in 37 Languages
Our Instagram Contest App has been translated into 37 languages.

Like-Gate Option
Require that users "Like" your Facebook Page before they can participate.

Built-in Voting
Fans can vote on photos to boost engagement within your community.

Choose Multiple Winners
Our Instagram Contest App is built to allow you to have one or multiple winners.

One Entry Per Customer
Allow unlimited entries or one per email, Facebook or Twitter account.

Moderate Entries
Manually approve all of your photo submissions or have the app do it automatically.

Allow Entries from Instagram
Let entrants submit photos from their Instagram account.

Social Share Buttons
Entry pages include share buttons for Facebook, Twitter, Pinterest & Google+

Comments Plugin
Enable Facebook comments on your entries and entry pages.

Voting & Entry Periods
Set one or multiple periods for when users can enter and when they can vote.

Photo Captions
Entrants can write captions for their photo when they enter that are shown in the voting gallery.

Sort Entries
Sort Entries in the Voting Gallery by Date Added, Most Votes or Randomly.
HTML Text Editor
Use the HTML Text Editor to add lists, link to your legal team's "Rules & Regulations" and more.

White-Label Option
Remove all Wishpond branding and add your own.

Send Follow-up Emails
Send emails to entrants with personalized content.

Filter & Export Lists
Download entrant emails & data. Filter to create targeted email lists.

Fatal error: Uncaught Exception: 12: REST API is deprecated for versions v2.1 and higher (12) thrown in /var/www/html/wp-content/plugins/seo-facebook-comments/facebook/base_facebook.php on line 1044