Free Ebook: The Ultimate Guide to Polyvore for Brands and Retailers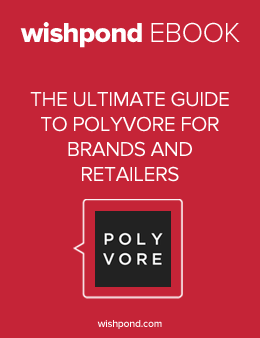 "32% of consumers said they purchased a product after seeing it on Polyvore. Of those 32%, 26% clicked on the image and bought it directly from the retailers website"
We've created The Ultimate Guide to Polyvore for Brands and Retailers to help you reach and convert new customers on Polyvore.
What you will gain from this comprehensive guide:
Understand how Polyvore works and how to use it for your brand
The ROI you can achieve from using Polyvore
Actions you can take to achieve this ROI
How businesses are currently using Polyvore successfully
Start driving new sales using Polyvore. Get our free ebook now!