Wishpond Mall360
Did you know more than 90% of shoppers use online sources to make their shopping decisions? Were you aware that 54% of all retail purchases were researched online and then transacted on in physical locations. Wishpond Mall360 helps you reach these online shoppers and bring them to stores in your shopping center. Showcase products from your retailers, reach online shoppers with full suite of Promotional Applications, and deliver a fully optimized Mobile web experience with way-finding and on premise promotions. You can do it all with Wishpond Mall360, the All-in-One shopping center marketing solution.
Works Everywhere
We've built our solution to be accessible from anywhere, so that your customers can access the information they want the way they want. Don't have a Mobile website yet – no problem – we can help with that too.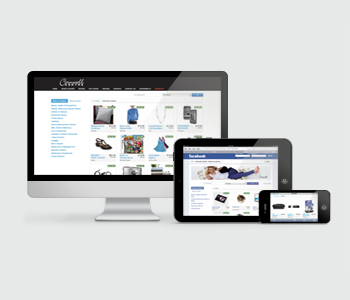 Product Search
At the core of Wishpond Mall360 is Local Product Search. We have amassed a huge amount of products carried by the retailers in you Shopping Center, and and centers the world over, we deliver this information in a fully searchable database targeted to the retailers in your property. Your shoppers can now spend time looking at your retailers products on the couch, at the bus stop – or while walking through your property – help her find that must have dress!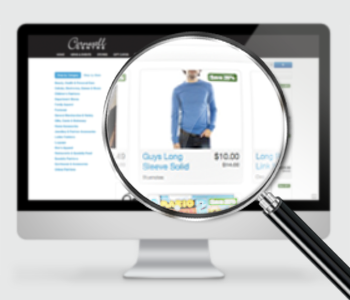 When you are a Wishpond Mall360 property, you have full access to the complete Shopping Centre Marketing Suite including; Social Sweepstakes, Social Offers, Photo Contests and more. These social promotions have the power to drive shoppers to your property, or even to specific merchants. They can even be activated with in store touch-points by Wishpond Local. Ask us how.
Total Social Sharing
All the top social networks, and whatever comes next! All of our tools have a complete set of automated and manual social sharing options. Your guest can now tell everyone about the great new outfit they put together. The more they talk – the more visibility you get, turning your customers into Ambassadors of your Property. Image: G+, Twitter, FB, Pintrest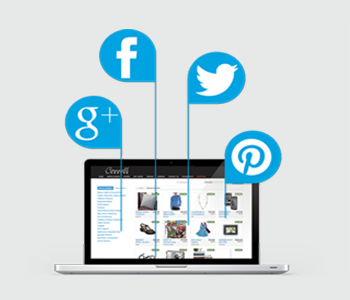 Merchant360
Did you know that over 90% of consumers research intended purchases online? Give your tenants the online visibility they need to thrive. Give your tenants with products online, the ability to personalize and merchandize their stores – and give your tenants without an online presence the visibility they may have never had. Wishpond Merchant360 is a truly simple interface that lets merchants in your property manage the products they show online – for some of your tenants you will be delivering their first ever visibility online.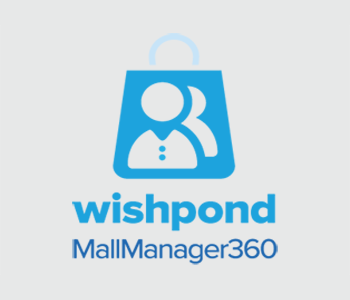 MallManager360
Gives you full control of your Online promotions – from Featured items to tie in with your existing promotions and an ever expanding suite of promotional tools to build your business – everything from Sweepstakes to Photo Sharing and more.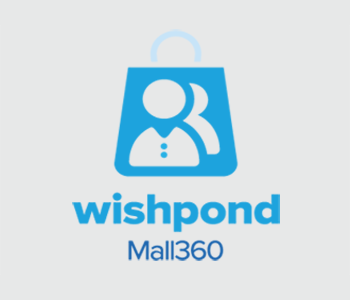 Mobile Web App
Optional mobile Web App – as we mentioned you may not have one – well we can build it for you. We use our technology to deliver a great mobile experience that delivers across multiple types of smartphones. You will be putting your property in the palm of every shoppers hand.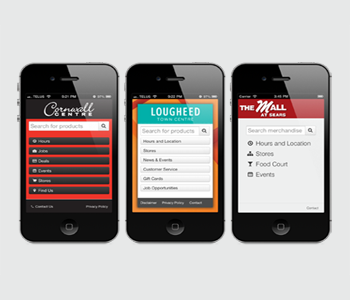 Search Engine Optimization
Imagine the potential power of having your properties SEO augmented be association will all of the brands in your property. Boom! At Wishpond we make it possible for you to turn that shopper searching for something online into a guest in your property.