Whatever Your Business, We Have A Pricing Plan That's Just Right For You.
Join Over 100,000 Businesses Like Yours That Use & Love Wishpond.
Agency Bronze

$

159

per month billed annually

14 DAY FREE TRIAL

Get Started Free

Agency Silver

$

265

per month billed annually

14 DAY FREE TRIAL

Get Started Free

Maximum Number of Clients

2

5

10

Unlimited Landing Pages, Contests, and Forms.

Unlimited Pop-ups

(Exit, Timed, Scroll, Entrance, and Click)

Online Advertising Tools

(Google Adwords, Facebook Ads and Retargeting Ads)

A/B Testing

Auto Submit & Pre-filled Forms

Custom Css

Custom Javascript

VIP Implementation Coaching Program

Leads Management

Email Automation Campaigns

Dedicated Customer Support

EMAIL, LIVE CHAT


+ PHONE

EMAIL, LIVE CHAT


+ PHONE

FRONT OF THE LINE PRIORITY

No Wishpond Branding

Get Started Free
Get Started Free
Get Started Free
Included with all Plans:
Mobile Responsive Templates
Unlimited Visitors & Leads
---

Plans for Agencies
Our agency plans allow for multiple Facebook Pages and Twitter accounts so you can serve your clients.

Fully-Managed Campaigns
We offer fully managed campaign services for Campaign Strategy, Design and Facebook Ads
Learn More

Are you an Affiliate Marketer?
Refer customers to Wishpond using the custom link in your affiliate account.
Learn More
---
Frequently Asked Questions
You've got questions, we've got answers.
How does the 14-day free trial work?
We offer 14-days free trial on any yearly plan. There's no risk, no obligation. You can cancel your account at any time by simply clicking on the "Manage Plans" link on your dashboard.
Is there a minimum commitment?
There is no contract required for our monthly plans — you are billed on a monthly basis, and if you cancel you will not be billed again.
Are there any usage limits?
No! You can use any of our products on an unlimited basis on each plan. There are also no limits on number of fans, followers, or users.
What are my payment options?
We currently accept Visa, Mastercard, Amex and Discover through our online payment system.
How reliable is your service?
Wishpond hosts all of your data on Amazon EC2 and we do regular (hourly) backups of all your data.
---

Within a short period of time after adopting Wishpond, it's now our top external referrer to our Facebook page of 229,000+. As a result, Wishpond boasts 21.3% of the total views on our Facebook page. This is a significant shift in customer insights. It's driving increased web traffic and conversions.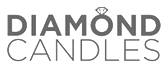 Josh Beaty
Director of Social Marketing & Community