Hei Moose
is a great online store offering funky Nordic-designed clothing for babies and kids to customers in the UK. They caught our eye with their super-cool logo, and kids clothing that is a whole lot different from the standard blue and pink fare. We caught up with Hei Moose founder Annika for a quick chat about her business, and how they have been using our
GoSocial Store app
, and other social media.
How did Hei Moose get started?
The idea of Hei Moose arrived with my son, Otto, in 2010. When expecting my son I used to shop for lots of funky Nordic clothes from my native Finland which my mum had to send over to me. Otto's Nordic clothes attracted lots of attention in the UK and got lots of compliments. I thought why not turn my hobby into a business and make fresh, fun and quirky Nordic clothes available for the cool children and babies in the UK!
Do you sell exclusively online? Or do you have retail stores/distribution also?
Yes, Hei Moose is only online, although we do occasionally attend fairs.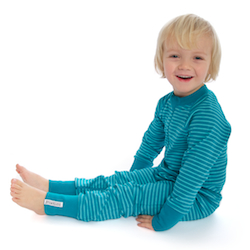 Which social media channels have you been using to promote your store, and how have you been using these?
We mainly use
Facebook
and
Twitter
. We post pictures, status updates and interact and engage with our followers and fans.
How are you measuring the success of your investment in social media?
Since I'm using these medias anyway it doesn't even feel like I'm working when I use them! We obviously keep our eye on the conversion rate and referring sites when it comes to sales, otherwise we use metrics such as 'like' numbers, comments, shares, retweets etc.
Do you have any particular social media success stories that you can share?
We have found great and friendly new small businesses from Twitter who have then promoted our business and brought us new customers.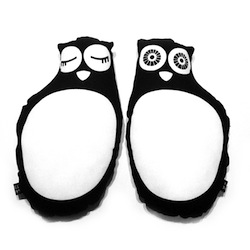 What made you decide that you wanted to have a Facebook store?
We are always looking for new ways to promote our business and a Facebook store felt like a natural extension to our Facebook page. It also seems to be the standard for similar online shops to have their store on Facebook and therefore we wanted to have ours too.
How did you come across our GoSocial Store application?
I had been looking for a Facebook store application for a while but didn't want to pay monthly fees. Then I recently saw a link on our e-commerce provider Shopify's Facebook page and decided to give it a go.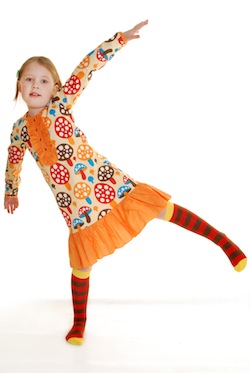 What have you found most useful about the GoSocial Store so far?
Now that we have January Sales on, I really like the fact that the store shows discount percentages clearly on the store front! In addition the layout is clear and the product page has social sharing tools which is a big bonus.
Anything else you would like to add?
Thank you for your support and featuring Hei Moose. Also thank you for making such a fab application available! I wish you all the success and good luck! You can check out Hei Moose's super funky kids wear in their
Facebook storefront
powered by GoSocial Store, or on their website
heimoose.co.uk
. You can also keep track of them on
Facebook
or via
Twitter
. Oh, and if you are wondering what Hei Moose means, it simply means 'Hello Moose'.