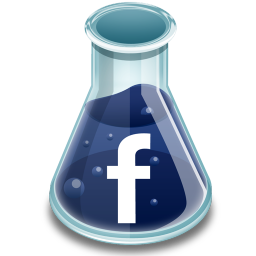 With thousands of businesses now using our
Social Store application
to power their Facebook storefront we have a pretty good idea of what works and what doesn't when it comes to getting great results from your Facebook storefront. Here are five simple tips that you can get started with today:
Tip #1: Change the name of your Facebook Storefront tab
This one is super simple, but can really make a difference to the number of visits your Facebook storefront gets. By default your storefront tab will be named "Social Store". We think that is a pretty nice name, but perhaps you want to get a bit more creative. You could start by changing it to something customized like "Browse the [Your Business Name] Store", or if you are feeling a little more adventurous you could go with "Buy our great stuff!". We're pretty sure you will have the best ideas for your business. Once you come up with the right name head over and read
our simple how-to guide for changing your Facebook tab names
.
Tip #2: Change your Facebook Storefront Tab icon too
In addition to changing your Facebook App names you can also change your Facebook App icons. This is a great way to draw attention to your apps, in particular your storefront application. Luckily we have created a
free set of icons that you can download, along with step-by-step instructions for how to change your icons
. Check out the FluffyFriend's Facebook page where they have customized their app icons and names: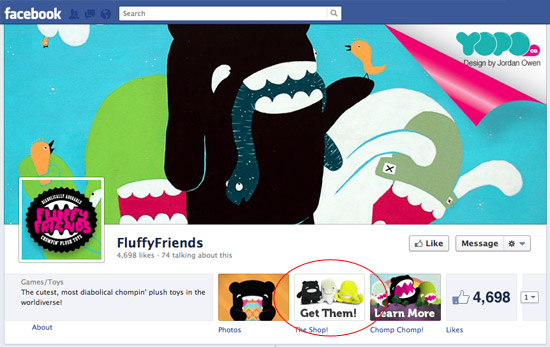 Tip #3: Post regular links to product promotions
You know that our Social Store application offers you the ability to run promotions on your Facebook storefront right? You can choose from store-wide promotions, or product specific promotions. These are a great way to showcase your existing promotions to your Facebook fans. You can also choose to post these promotions to your Facebook wall, pushing them into your fans news feeds. Here is how to create a promotion: 1. Log in to your
Wishpond Merchant Center
. 2. Under the GoSocial Store menu you will see a navigation link to 'Store Promotions'. Click on this.

3. Here you can choose to either create a store-wide promotion, or promote a specific item from your store. Choose the one that suits you best. 4. When completing your promotion make sure the 'Post this promotion to your Facebook wall?' option is selected.

5. Hit create promotion and you are done! How often you run promotions is obviously up to you, but you probably don't want to publish more than 3 or 4 promotions a week, as posting too often can begin to annoy your fans.
Tip #4: Add a unique promotion for Facebook users
Once you know how to use promotions a great idea is to give your Facebook fans an exclusive offer that is not promoted anywhere else. Maybe you can give them get a bonus 10% off on their order for a limited time, or something similar? Facebook fans love it when they feel special, and a great way to make them feel special is to give them something that no one else can get.
Tip #5: Promote your Facebook storefront via your other channels
Have you told your Twitter followers about your shiny new Facebook storefront? How about your mailing list? Did you blog about it? This can be a great excuse to push people to your Facebook Page and collect a few more fans in the process.
Bonus Tip #6: Make use of fan-gating
Fan-gating means restricting some of the content of your storefront to only be visible to those who have liked your page. This creates curiosity, which should in turn translate into more fans for your business. Isn't that what we are all after? Here is a shot of fan-gating in action: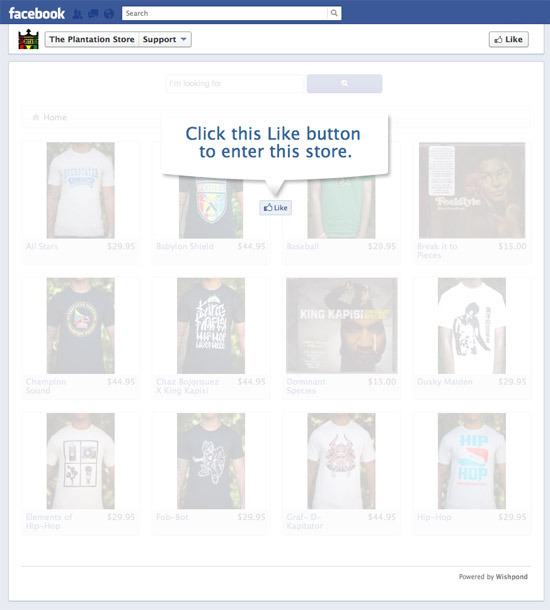 Fan-gating is a feature available to businesses on either of our
great value paid plans (starting at just $9 per month)
. If you put some (or all) of these tips into practice we are sure you will get more out of your Facebook storefront powered by our
Social Store application
. If you don't yet use our
Social Store application
for your Facebook storefront you can
sign up and give it a try absolutely free
.
Want even more advice for getting the most out of your Facebook Marketing?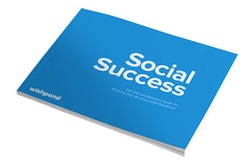 Download our free 25-page ebook '
Social Success: The Ultimate Retailers Guide to Growing Your Business with Facebook
'.