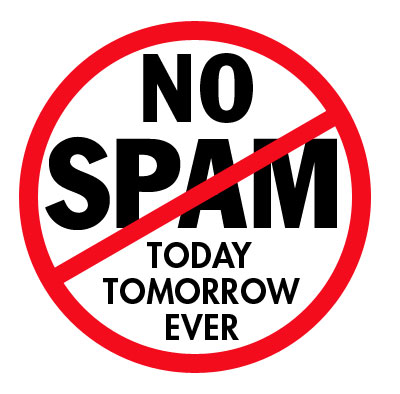 1. Listen in. You probably aren't, considering your page has 3
Facebook likes
. Paying attention to your competitors and your audience is crucial. Listen to the movers and shakers of your industry- and then stalk their Facebook pages. Learn from them. Who are they referencing? How many times a day are they posting? What do they post the most? When do they post? The same deal goes with your target market, stalk them as well. Look at their demographics and study their psychographics. Learn who they are and figure out their hobbies. Look at that handy
Facebook Insights
. What pages are they liking? Where are they checking in? What are they posting about? Compile this information, organize it and recognize the patterns. BOOM, you've got some analytics! The leaders of your industry are your mentors, and your customers are your resources for Facebook marketing.
2. Stop trying to sell.
Stop trying to sell me your products! People like to know that there's a human behind the operation. Have a little fun. If you don't understand how to incorporate some play into your work, take a look at how
Mashable
does it. Then find a way to relate your brand to your customers interests. Interact with your existing fans. Start conversations on topics that your customers like talking about. Ask questions and answer questions. Let them know you're a part of the conversation and that you really care.
3. You're posting too much!
You don't need to be spamming Facebook with updates every five seconds. Spammy posts are annoying and counterproductive. It's a great way to encourage existing fans to block you from their news feeds or worse- 'unlike' your page. People like content, but they don't need to hear about what you're eating for dinner if you sell cars. Post about topics that are relevant to your business or find a way to relate the two. Check out
Sprite's Facebook Page
to see how they're keeping things fun yet applicable to their product.
4. No Variety.
You only post pictures of yourself on your business's page? That's not going to work. Vary your content. Lots of Facebook Pages are neglecting the fact that they should be posting an array of updates. Maybe Monday you'll post a photo, and Tuesday you'll post a link to an article. It's really that simple. Photos, pictures, links, questions, videos, polls,
sweepstakes, and offers
 are all great content. Something to keep in mind: Facebook users are drawn mostly to updates that are easily understood with a glance yet provoke emotion.
5. Sharing really is caring.
Relating to the above point, you can share a variety of HELPFUL content. Don't be afraid to share your secrets of success. Share tips, ebooks, reports, infographics, webinars, how-tos, etc. This way, the public will see you as a reliable resource of information and help. See how
Wishpond
shares their tips and tricks. Gain some trust from your potential fans and let them get to know the real you. Open up and be transparent. Share your views and quality content. Let people get to know your business and form an opinion of it. Let them discover your company's values. Be helpful, share your tools of success. Include stories and photos that are relative to your business.
6. You don't utilize Facebook ads such as Sponsored Stories.
Over one billion people are active users on Facebook
, that's about one out of seven. So why aren't you taking advantage of this? Facebook stated that
Sponsored Stories are twice as engaging as the average advertisement, and twice as likely to remember the ad's message.
Sponsored Stories by Facebook are messages from people engaging with a brand's page, app, event or place. You choose a message to create and then decide who to reach. Essentially you pay to 'highlight' the post so more people will see it. Sponsored Stories are only posted on the most highly trafficked pages. Learn more about increasing your
Facebook likes