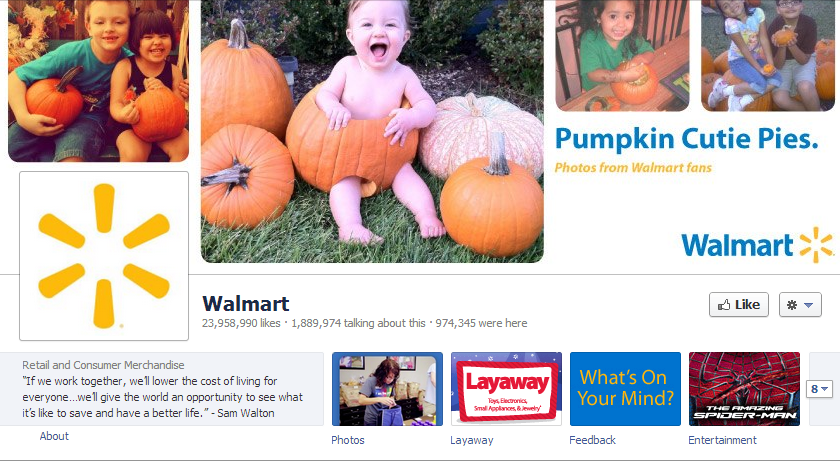 Do you want to be a winner on social networks like Walmart on Facebook and Target on Twitter? According to the Top Retailer Report by Unmetric, those two retailers have the most engagement than any other clothing retailer in the first half of 2012. Great content is a must for success with social media and online marketing.
1. Create useful content.
Lend a hand to your audience. Share articles that your customers will find helpful and relevant to their business. Make most of your content about the customers as opposed to promoting your products. Useful content should predominantly be shared on blogs such as WordPress or your website. Valuable content includes (but is not limited to) tricks of the trade, tips, how-to guides, ebooks, webinars, etc. Save short, helpful blurbs for Twitter. You can also tweet useful links to your followers. Rely mainly on images for Facebook, Pinterest and Instagram. Why you ask? Take a look at the next point.
2. Visuals visuals, and more visuals.
According to Facebook, photos and videos posted to Facebook create anywhere from 100% – 180% more engagement than the average post. That's a whole lot! On ecommerce sites, 67% of consumers say that quality of a product image is "very important" in selecting and purchasing a product. It's an easy way to quickly grab the attention of current customers and possible leads. Photos entertain with minimal effort. Visual content is very effective in grabbing the attention of your viewers.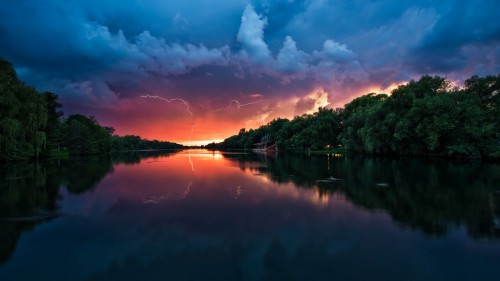 3. Infographics.
Are a different type of visual. Infographics are visually appealing, while containing information, data or humor  They provide complex information that can be easily interpreted in a short period of time. A diverse assortment of infographics are a great asset to your blog, Pinterest or Facebook. Also try adding links to your infographics on Twitter to see how your audience engages with that type of tweet.
4. Current events.
Topics that are freshly surfacing the web are prime because people are currently thinking about them. Contributing to holiday buzz is also great content. Get your Facebook fans to send in pictures of their Halloween costumes or their carved pumpkins. Make sure you find a way to comfortably relate it to your business. You can keep on track with newsworthy topics by subscribing to your industry's emails, RSS feeds, Facebook Page, put them in your circles on Google+ and following them on Twitter.
5. Humor.
Laughter is a great way to connect people to your business. People are more likely to share your content if they find it comical because they become emotionally attached to a certain extent. Sharing humor that relates to your target market is a priority on Facebook. It's refreshing for both yourself and your audience to see some hilarity once or twice a day. The trick is to relate to your audience without offending or disrespecting anyone. Take a look at
The Worst Types of Content to Post on Social Networks
for guidelines.
6. Statistics.
Statistics are perfect for Twitter. Short, informative pieces of data are useful and easy to process. Those facts may entice readers to think and perhaps research more into the data. In turn, your fans are learning from you and they will appreciate it. It's a great idea to credit the association or person that was responsible for the statistic (internet etiquette).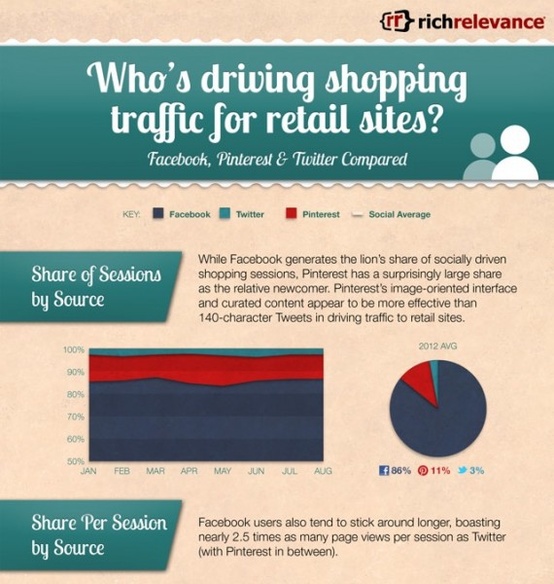 7. Quotes.
Are perfect for Twitter, just like statistics. They're also a quick go-to if you're short on time. They can provide inspiration, sentiment or knowledge in a matter of seconds. Provoking emotion is a huge part of marketing. Having the reader feel something about your content causes them to associate a positive feeling with your brand or business. Quotes are also great content for Pinterest, especially atop a photo or in the caption of a pin.