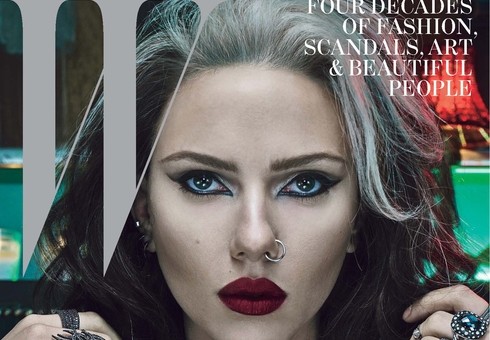 The fashion industry is fast-paced and often overwhelming. There are a lot of tasks to perform and a lot to keep up with in general. Not having reliable resources for industry news can set you back a step. Having websites that you know are posting fresh, relevant news daily is essential for keeping up. Unsurprisingly, a lot of the top fashion websites are web-editions of magazines. Although, there are a few websites below that you might not know existed. Take a look at my top picks for fashion news below. 1.
Style.com
Style.com was launched in 2000, and was orginally a mix of Vogue and W Magazine content before the magazines got their own websites. They now cover: Fashion Shows, People, Parties, News, Trends, Shopping, Accessories, Beauty, Videos, and Community. They feature each collection as soon as it's out and provide a report of the show as soon as they physically can. This is my favorite source for fashion news and runway coverage. I recommend checking it daily, or even more than once a day. 2.
NY Times
5 years after the internet became publicly available, nytimes.com was born. It's the online edition of the newspaper 'The New York Times.' The Fashion & Style section of the New York Times hosts a variety of different categories such as: Editor's Picks, One the Runway, Shopping & Retail, Street Style and Booming. My favorite feature is the section on legendary fashion photographer
Bill Cunningham's
photos and videos. 3.
Elle
Elle is a great resource for anyone who needs to be up-to-date with current fashion events. They usually only post about fashion news a couple times a day, but there are many other topics such as 'Trend Reports' that you can catch up with. The layout is simple and draws your attention with the large photos at the top of the page. They make it easy to connect on their various social media outlets with buttons on the right hand side of the page. 4.
WWD
The name gives it away, Women's Wear Daily is strictly for women, yet a popular choice among industry professionals. WWD is categorized for easy browsing. These sections include: They are Wearing, Trends, Fashion Features, Fashion Scoops, Designer/Luxury, Ready-to-Wear and Sportswear. They also have a handy bar at the top of the page for 'Business Tools' which highlights careers, events, and more. 5.
Dazed & Confused
Dazed & Confused isn't just about fashion. The magazine's website was born in 2006 and covers fashion, art, literature, music, and film. The target audience of the magazine probably ranges from mid-teens to the early 30s. On average they do about two fashion posts a day, but the quality of the articles is what matters, no the quantity. They are well-written and intriguing. 6.
Vogue
&
British Vogue
Yes, these are two separate websites. Both websites feature interesting and informative articles. They differ from each other and include different layouts and articles. Personally, I prefer British Vogue because of its "Trending" section as well as its simplistic layout. Vogue.com is the Paris web-edition of the Vogue family, and covers a variety of fashion-related topics. It also features "most wanted" and "Vogue Daily" sections on the homepage. 7.
Nylon
Nylon doesn't categorize their articles on fashion, but they are all neatly laid out in chronological order below the featured articles. They do however, cover a variety of areas like product reviews, trending, and studies of brands, lookbooks, etc. They make it easy to follow them on all their social networks such as Twitter, Facebook, Instagram, Pinterest and Tumblr. 8.
GQ
GQ Magazine is a men's magazine that focuses on style, entertainment, culture and technology. The website is easy to navigate and has multiple sections. Some are: Style 101, GQ Rules, Street Style, and Style blog. 9.
W Magazine
W Magazine is a cool, oversized magazine in the flesh. Their website is alike, with enticing photos and tons of relevant articles. They also feature articles on fashion week coverage. 10.
Harper's Bazaar
Personally, I love Harper's Bazaar. Their website is almost as great as the print version. The website is visually appealing with a non-cluttered appearance and large easy-to-read text. There's a section of the website dedicated to the 'Daily Bazaar Report' which covers the latest fashion, beauty and celebrity news. 11. 
Hypebeast
Hypebeast isn't just a store with products in fashion, lifestyle, music, and art from across the world, they also provide newsworthy articles on an hourly basis. Articles related to men's fashion. They feature a lot of articles on brands and new releases of clothing and accessories, lookbooks, and design. 12.. 
The Business of Fashion
The Business of Fashion focuses on the top fashion articles from all the top websites. You don't have to sort through which news articles are worth your time, because Business of Fashion does it for you. It's a great resource for people in the fashion industry to keep updated on all the latest events.