Anatomy of a Facebook Page
Time to roll up your sleeves and get your hands dirty. This section takes you through the basics of getting your Page set up just right.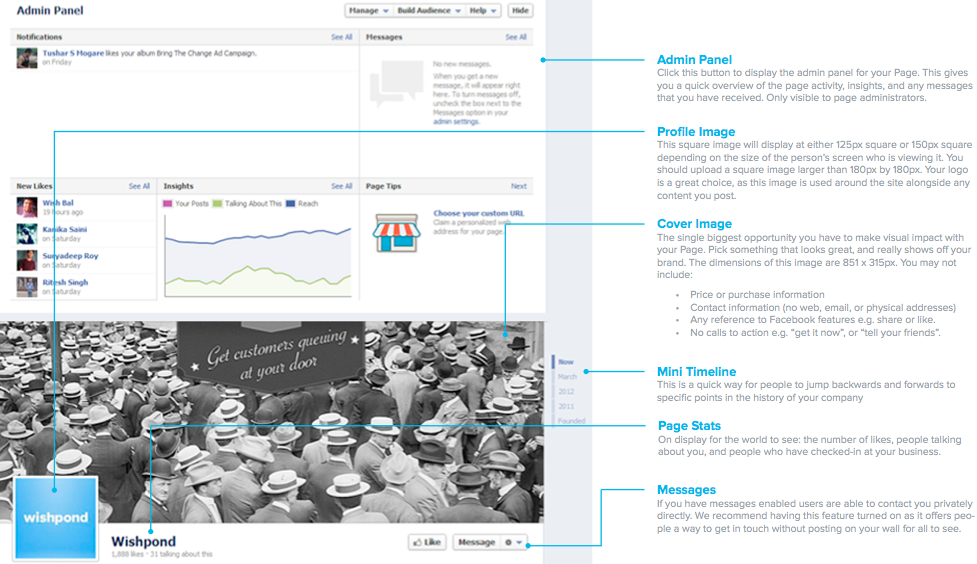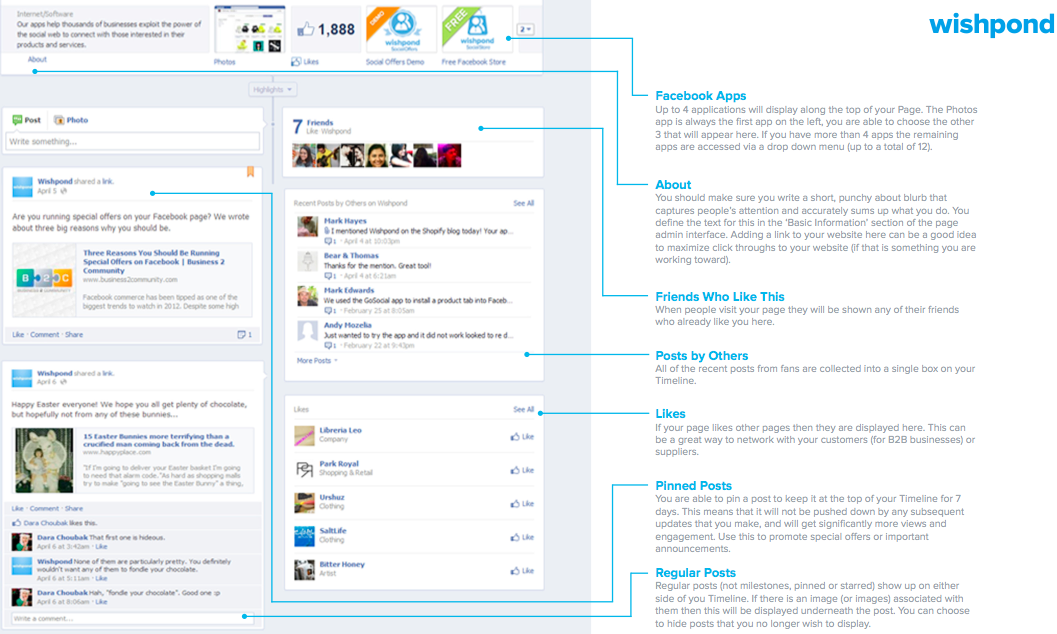 How to create your Page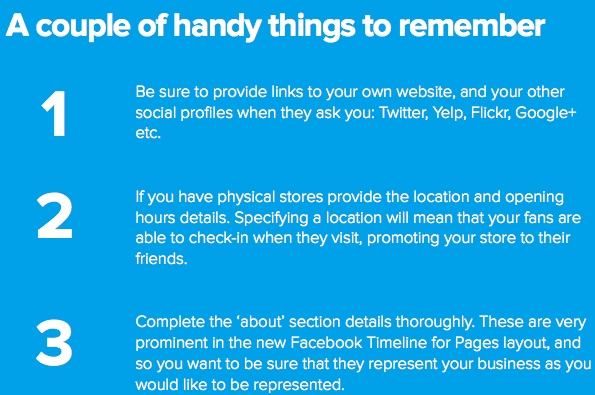 Now that you know what is what, it is time to get down to business.
Creating your page is simple. Head over to 
www.facebook.com/pages/create.php
 and follow the instructions that Facebook gives you. The first step is to choose which category your page will fit in to. Be sure to choose an appropriate category, as it will help your fans find you. I know, we have all been tempted to jokingly list our business as a political party, or religious organisation, or something equally kooky, but in general this isn't nearly as great an idea as it first seems. Once you have chosen your category Facebook does a great job of taking you through getting the basic building blocks of your Page set up. We would advise you to provide as much detail as you can during this set up phase, as it will limit the amount of time you need to spend going back and adding and changing information in the future.
Designing your Page
The most important piece of real estate on your profile is your header image. This is your chance to capture your potential new fans attention, and show off your brand personality. The dimensions for this image are 851px by 315 px. Be sure to upload an image that is at least this large, or your image will be scaled up to fit (and therefore appear low quality).
There are some limitations to what you can do with this image. According to Facebook you may not include:
 Price or purchase information, such as "40% off" or "Download it at our website"
 Contact information, such as web address, email, mailing address or other information intended for your Page's About section
 References to user interface elements, such as Like or Share, or any other Facebook site features
 Calls to action, such as "Get it now" or "Tell your friends"
The next most important space is your profile image. This is the smaller image that sits partially inside the cover image. The display dimensions for this are either 125px by 125 px or 150px by 150px depending on the screen size of the person viewing your profile. However, you should upload a square image that is at least 180px by 180px to get the best quality result. Our recommendation is to go with something bold, eye-catching, and interesting for the larger cover image, and reserve the smaller image for your logo. If you can come up with some way to integrate the two together this can be a great way to provide a little bit of an extra surprise factor to delight your fans. You are also able to specify up to 12 apps that are displayed in the tile spaces at the top of your profile (more on applications a little later on). You are able to specify custom icons for some of these apps – depending on whether the app developer allows this. This can be a great way to drive people to do things that you are not able to do on your Timeline 'wall'.
Some resources that you might find useful:
Free download of a PSD (Photoshop file) of the Facebook Timeline for Pages user interface
How to change your application icons with Facebook Timeline for Pages (and a free set of icons for you to download)
Check Out "Retailers Guide to Growth on Facebook: Strategy"