Free 48-Page eBook: Twitter Content Marketing for Business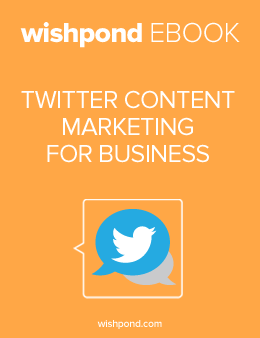 What is the key to being an engaging influencer on Twitter? How do you get your business to have more followers, more retweets, and more @mentions?
Great content. Simple, right?
But what is great content? And how do you make it?
Great content is what connects with your target market. It is about relating your consumer's interests and lifestyles to your brand. It creates an emotional bond. It solves problems, creates a community, tells stories. With great content, your business Twitter timeline can be the place to be for your target market to socialize with like-minded people online. And it can generate sales for your bottomline.
In this guide we'll show you how to create your great content by:
Defining your target market and topics
Tweeting various types of content about your company
Creating themed content schedules
Using analytics to continuously improve your engagement
…and more!
Ready to use Twitter content marketing to engage new customers? Get our free ebook now!

Fatal error: Uncaught Exception: 12: REST API is deprecated for versions v2.1 and higher (12) thrown in /var/www/html/wp-content/plugins/seo-facebook-comments/facebook/base_facebook.php on line 1044