Free Ebook: The Complete Guide to Facebook Ads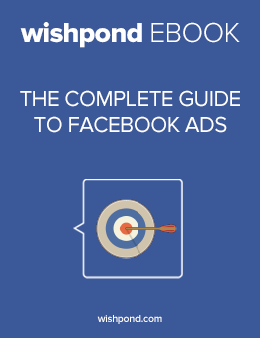 Facebook ads are quickly becoming the go-to online advertising avenue for business.
We've created the Complete Guide to Facebook to help you get the best ROI possible, generate new leads and customers, and maximize the potential of your Facebook ads.
What you will learn from this comprehensive guide:
How to target your ad to maximize involvement and conversions
Optimizing your ad image for engagement
Integrating your Facebook Ad with your landing page
How to A/B Split test your Facebook Ad
How to combat Facebook Ad fatigue
Avoiding the nine Facebook Ads mistakes that are hurting your Click-through-Rate
How to build your ad with Wishpond's easy-to-use Ad Tool
The answers to five of the most frequently asked Facebook Ad questions
… and more!
If you've been wanting to maximize the potential of Facebook, and are ready for the best online conversion rates available, download the free ebook now!
Written by James Scherer

Fatal error: Uncaught Exception: 12: REST API is deprecated for versions v2.1 and higher (12) thrown in /var/www/html/wp-content/plugins/seo-facebook-comments/facebook/base_facebook.php on line 1044