What Is Like-Gating and How Do I Like-Gate My Contest?
---
The easiest way to increase your Facebook likes is to "like-gate" your contest.
A like-gate is usually a simple image with a text telling users who don't like your Facebook Page that they need to like it to access the current contest.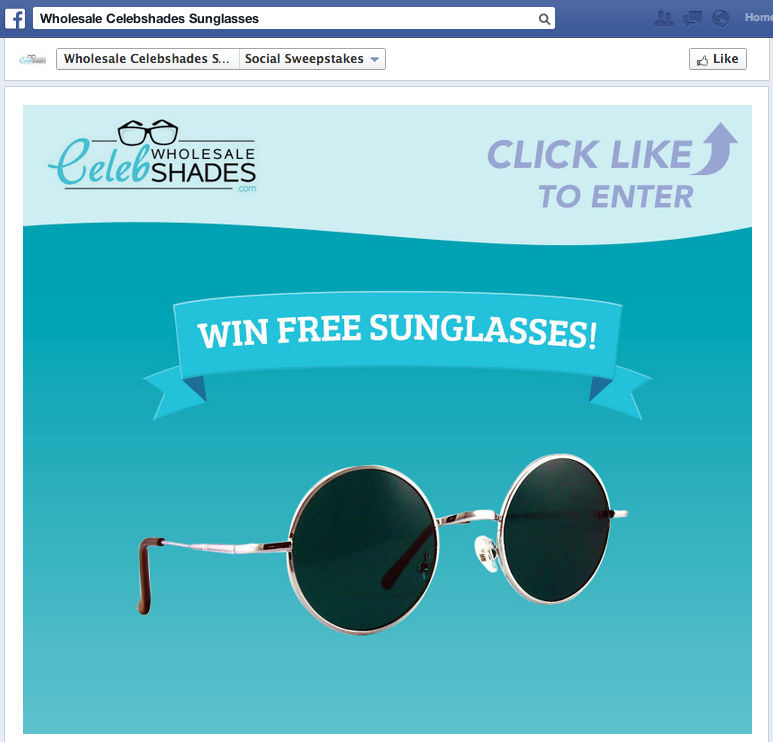 How does Like-gating work?
Through the Facebook Open Graph, 3rd party apps can detect whether a Facebook user has liked your Page or not, so only non-fans will be shown this image.
Once a non-fan likes your Facebook Page, the app will automatically reload to show the default entry or voting page on which the user can enter the contest.
Most 3rd party Facebook apps, including all of Wishpond's, have like-gating as a built-in feature, so you can easily enable it for any contest.
Is Like-Gating Against Facebook's Promotions Guidelines?
No! As the act of liking the Facebook Page does not enter a user into a contest, it is within Facebook's Promotions Guidelines.
What is the typical drop-off rate for Like-Gated Contests?
Typically you can expect a very minimal (~10%) drop-off rate for your contest due to a like-gate. Using a like-gate is more than worth this drop-off, as the other 90%+ of non-fans who do like your Page will open a new avenue to market them again and again.
I suck at PhotoShop! How can I get a professional like-gate image for my Contest?
Most 3rd party Facebook apps, including all of Wishpond's, have default like-gate images that look great and are tailored to the type of contest you're running.
Check out Wishpond's default Video Contest Like-gate image below:
Written by Nick Steeves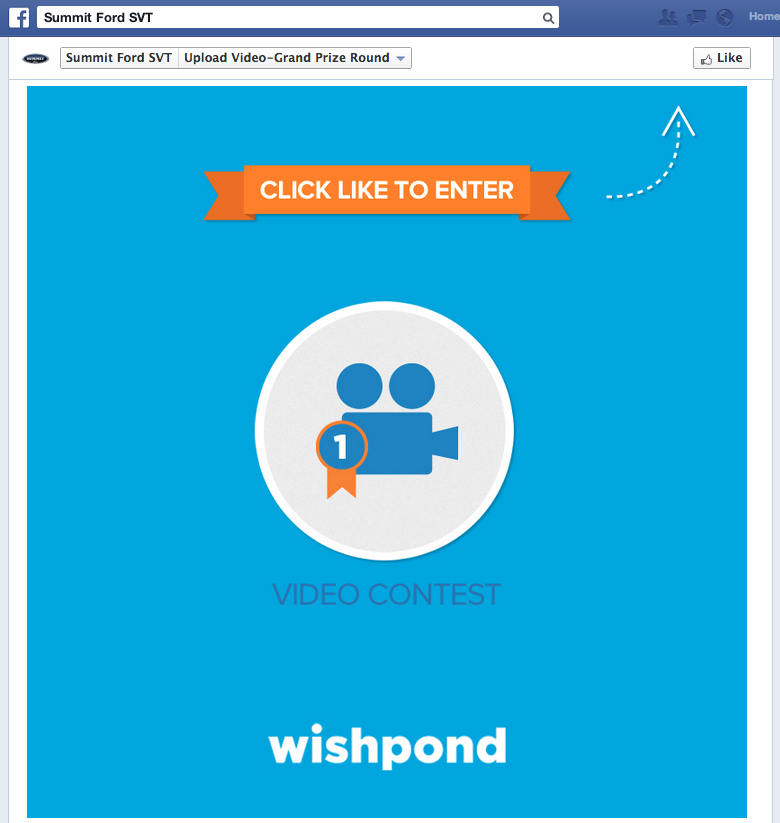 Related Articles
Facebook 101: Getting Started Using Facebook for Business
---
Questions?
Contact us at
support@wishpond.com