Building a Marketing Plan around Google Plus One
---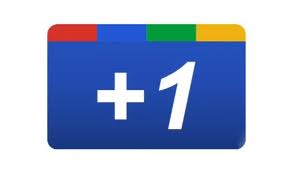 Google Plus One (or +1) is an incredibly important part of any Google Plus based marketing strategy. It is incredibly useful for search engine optimization (or SEO), and can get many of your pages indexed and noticed by Google's search ranking. Here are some tips on how to make the +1 system a central pillar of your digital marketing strategy.
Install the Google Plus One Button on your actual website in a good location. This allows users a chance to promote your content and increase the authenticity of your site. Since Google owns Google Plus (obviously), +1's generally hold more weight than Facebook "Likes" when it comes to search engine optimization, so the more +1s on your site, the better off your content will be.
If you haven't already, create a Google Plus Business Page. Even several years after its inception, not too many businesses have expanded to Google Plus. By acting as an early adopter, you can outmanoeuvre your competition before they have a chance to enter the network.
Don't neglect your other social media sites. While Google Plus may be the social media network of the future, other sites like Facebook and Twitter currently have increased reach. Find a balance in your social media usage.
Try to encourage recommendations and reviews of your Google Plus Business Page. The more people that support your page, the more authentic it becomes in the eyes of both Google Search and your audience.
Looking for a way to promote your business online? Why not take a look at
Wishpond's social media services
? Source –
http://blog.openviewpartners.com/google-plus-one-a-marketing-strategy-game-changer/
---
Related Articles