How do I leverage Google Plus for Marketing Purposes?
---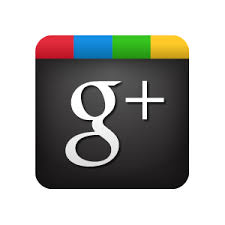 Here are some tips for using Google Plus to market your business:
Company Overview
Update your "About" section with a quick overview of your business. Include keywords and relevant links on your about page (link back to your web pages and services). You can also create a prioritized list of suggested circles on your Google Plus profile, i.e.: online marketing, social media marketing, online marketing tools, etc. This will help visitors to quickly and easily determine your business focus.
Post often and optimize for best search results
Google search pull more data from its own products, including Google Plus. If your business has a blog, share a link to the blog from Google Plus every time there is a new post. Post content (status updates, links, etc.) often and ensure that it is optimized with keywords to make it easier for Google to index it. HubSpot has a good post on
how to determine the right keywords
for your business. Whenever possible, include an image or a video in your status updates. The objective here is to provide value and engage with other users. Users follow you because they are interested in the service you provide, but that does not mean that is the only thing you promote. Constantly pushing your own products won't increase sales. If anything, it will only lead to resentment from your followers. People will eventually tune out or unfollow you.
Find relevant users and connect with them
There are two ways to find your audience. Try using Google Plus rich search functionality. Search for mentions of your business or industry related keywords. Save your searches so they will appear on your sidebar for quick reference. Also check out this Google Plus
Shared Circle Database from Chris Porter
. It is an extensive list of Google Plus circles based on industry. Once you start building your audience, don't forget to engage them in conversations. Get to know your audience by asking questions and sharing content. Follow people back when they follow you. It is a nice gesture and it gives your business a more personal touch. Looking for a way to promote your business online? Why not take a look at
Wishpond's social media services
? Source –
http://blog.wishpond.com/post/35939773242/retailers-guide-to-google-marketing
---
Related Articles