Maximizing your Google Plus Communities
---
After you have already established your Google Plus Communities for your Business Page, there are additional techniques you can use to maximize the marketing potential from that page. For more basic information and tips about Google Plus Communities, check out this article here which introduces businesses to
Google Plus Communities
.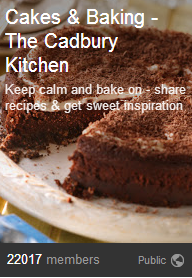 An example of a Google Plus Brand Community Page
Get Feedback on New Ideas
If it is within your jurisdiction, communities are a great way to see if any new product ideas are viable. There is a good chance that your community followers are heavy product users, and can give some insight into the validity of ideas. One such way to tap into this resource is to ask the community if they have any ideas on a new product direction or the effectiveness of a current promotional campaign.
Empower your Google Plus Followers
Give your Google Plus Followers the ability to share content with other members, and well thought out content can even be posted on the brand's wall. For followers that are constant contributors and are seen as experts in the community, consider promoting them to moderators to build even more brand loyalty.
Trending Topics
Monitor the activity on your different boards. Any trends that arise may be indicative of a larger movement and will be specifically tailored to your brand, so it is important for your moderator team to read as much community content as you can (within reason, of course).
Increase the Socialness of your brand
For your users, Google Plus Communities are there to find other like-minded individuals to discuss with. If your brand becomes known for facilitating these feelings of kinship, customer loyalty is soon to follow. A good example of this can be seen with Harley Davidson customers, where many are fiercely loyal to their brand, and have built up a very strong friendship with other brand users.
Establish Experts in your Google Plus Community
Similar to the last post, if enough consumers become experts in your brand and in the community topic, your Google Plus Community could be recognized as the official place to get expert information. If the moderators and managers do a good job in providing information and resolving disputes, this will also increase the authenticity of the Google Plus Community. Looking for a way to promote your business online? Why not take a look at
Wishpond's social media services
? Sources –
http://leaderswest.com/2013/01/13/ten-benefits-of-google-plus-communities-for-marketers/
---
Related Articles