What is Google Plus Local?
---
What is Google Plus Local?
Google Plus Local is a reviews and ratings site that allows people to rate hotels, nightlife, shopping locations, zoos, music, movies, theatres, golf courses, and even airlines. In September 2011,
Zagat
was acquired by Google to flesh out Google's Local service. It has since become tightly integrated with Google Plus to become Google Plus Local.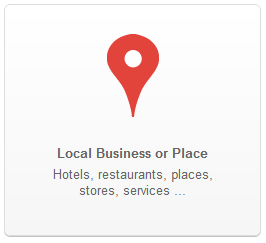 Google Plus Local has also adopted Zagat's original ratings system. Instead of 5 star ratings, ratings are now out of 30 points. Users will get to rate from 0-3. The system takes that score, multiplies it by ten, and averages the scores to get an overall rating. There are three categories users will be able to rate: Food, Décor, and Service. Users can also enter an average cost per person for the venue. Google Plus Local also takes advantage of Google's search engine technology to create unique summary reviews that are displayed at the top so users don't have to read through hundreds of reviews just to get a general understanding of the venue. These summary reviews are generated by taking recurring phrases and words, and mashing them together into a cohesive paragraph. Users will have the option to follow Google Plus Local business pages, Plus1 the pages, and participate in "Events" and "Hangouts" through Google Plus. As Local is now integrated with Google Plus, users will need to access Google Plus Local directly from their Google Plus account. This forces people who want to use Google Plus Local to create a Google Plus account and to remain an active member. A feature that takes advantage of this requirement is that reviews submitted by a user's friends will appear on top of all other reviews. So that's a nice customized touch that makes reviews more relevant and engaging to the user. It also makes the experience more social.
Why is Google Plus Local good for you?
As a retailer, it's a very good idea to get a Google Plus Business Page as well as a Google Plus Profile Page. Google will let you merge the two pages together so you will be able to manage your business communications and interact with your fans and followers—kind of like a Facebook page. And much like a Facebook page, Google Plus Local allows business owners to connect directly with their fans and followers. Google Plus Local will give you an online presence even if you don't have a website. Since these pages are shown prominently on Google Search, businesses can really target searchers and encourage them to visit and/or to make a purchase. Having a Google Plus Local page will help drive people to your physical location due to the tight integration with Google Search and Google Maps. People will be able to search for your business, see the reviews, and get directions to your location all in just a few clicks. Looking for a way to promote your business online? Why not take a look at
Wishpond's social media services
? Sources –
/blog/2012/10/15/the-ultimate-retailers-guide-to-google-local/
Written by Nick Steeves
---
Related Articles