Measuring Online Marketing ROI for Spas: A Free Guide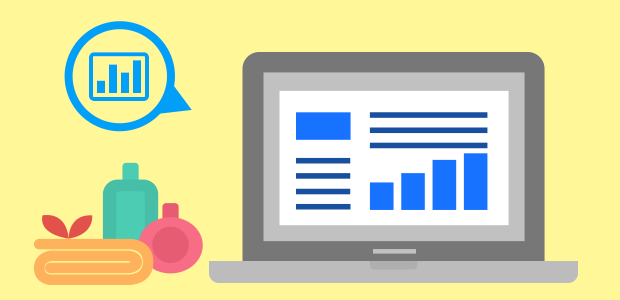 Rather than discuss vanity metrics, CPC, oCPM or Adwords Quality Scores, instead we'll focus on real world dollars and cents – what really matters to your business.
Your spa already knows that the real KPI's (key performance indicators) are the customers walking through the door, and the money in the bank. Wishpond's analytics and tracking show you conversions in real terms, and make it easy to see what kind of return you're getting for your online marketing investment.
You can see clicks on your ads, click-through-rates to your pages, and conversion percentages across the board. You can compare and contrast ad designs, speak to a customer success lead about landing page optimization ideas, or discuss retargeting strategies based on clear and visible ROI calculations.
Or, we can just give it to you in concrete terms…
So rather than a graph or chart, let's look at a hypothetical.
Let's say (for the point of math) that your spa's website is currently seeing internet traffic of 500 people a week.
And let's say that the page that your traffic lands on currently converts them to a booking at 5%.
Each conversion is worth, on average, $100 to your spa (again, for the point of math).
Therefore, your website earns your business $2500 a week. With us so far?
Now, let's say that you decide to engage in the online marketing strategies you've seen in parts 1 – 4 – an optimized landing page, online advertising (either Facebook or Google, or both), retargeting, and email automation to nurture a lead into a repeat customer.
A quick look at Google's Keyword Planner shows that (using the keywords spa, spa treatments, best massage vancouver and best spa vancouver) you'll pay about $350 and generate about 105 clicks.
A quick look at the Wishpond Facebook Ad tool shows that an ad targeted in Vancouver at people interested in spas, massage, thai massage and spa treatments will have an estimated reach of 122,000 people and generate (again) about 150 clicks per week (with a 70 dollar weekly ad spend). Remember, though, that the conversion rates of Facebook traffic is less than that of Adwords traffic.
This means that your online advertising efforts are driving 255 more visitors to your website, bringing your landing page traffic to 755 per week.
Now, let's say that you optimize your landing page with either Wishpond's templates, or your own A/B Testing. Adding an appealing image, clear CTA and customer testimonials increase the page's conversion rate by 30% – upping it to 6.5% – not a huge change, but wait…
The boosted landing page traffic, plus the increase in conversion rates, will earn your business $4907 per week – an increase of $2407.
But that's not all.
We've left out retargeting. If your page's new bounce rate is 93.5%, that means that 706 people are bouncing off your page without converting.
Because you can retarget those lost customers with new ads, you won't lose all of them.
In fact, the average click-through-rate on a retargeting ad is between .15% and .25% – meaning that you'll get back anywhere between 10 and 18 of your lost leads each day.
Those leads have a higher chance of converting than your standard web traffic does, but even if they didn't they would still earn your business about $100 per week (6.5% of 14, times 100).
So let's break down the ROI on this whole process. Your ad spend was $420 per week. Your retargeting only cost you about 10 bucks, and your Wishpond landing page is part of the package.
All for a revenue increase of about $2500 a week, or $130,000 per year.
That's the difference between hiring a new masseuse and taking out another loan. That's the difference between retiring at 55 and retiring at 60.
Feel free to check our math.
In a nutshell, if you follow our online marketing system and you:
Optimize your landing pages
Target with online ads
Use retargeting ad tactics
Nurture your leads with email automation
You can expect a 500% return on your investment.
Try it for yourself. Wishpond gives you all the tools you need to succeed, all in one platform. We make it easy to get results.
Written by James Scherer