Pinterest for Business: Best Use Practices
---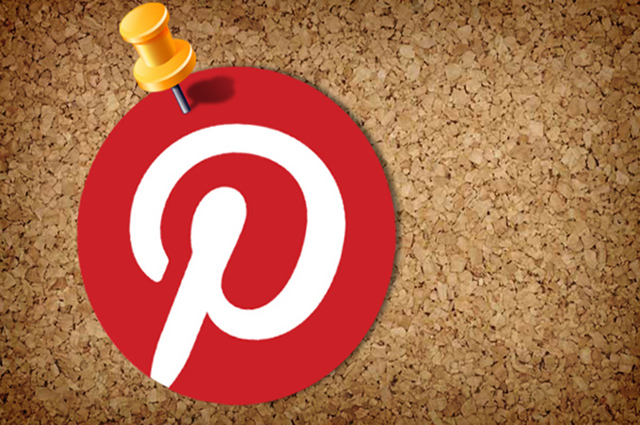 Convert to Business Page
If you are reading this then I can safely assume you already have some idea of the Marketing value of Pinterest. If however, using pinterest as a marketing tool is still an undeveloped notion in your mind then take the time to consider that Pinterest is now the third largest social networking site and boasts impressive online referral rates that have become the talk of the online marketing community. This means that Pinterest can make a promising addition to your B2B or B2C social media marketing strategy. To get the most out of pinterest for your business I highly recommend setting up or converting to a Pinterest business account. The obvious question is: what are the differences between personal and business accounts? In short, the differences are: an alternate
TOS agreement for business accounts
, the ability to list and verify your business's website on your Pinterest profile page and the ability to specify your business name as opposed to the conventional first and last name .
Verify your Website
Pinterest's Website verification
feature allows you confirm that you own the website listed on your Pinterest profile. Once Pinterest verifies your website, other Pinterest users will see a checkmark next to your domain in search results and the full website URL and checkmark on your profile page.
Optimize Profile for SEO
Often overlooked is the fact that Pinterest content is indexed by Google. To increase your visibility on the search engine use relevant keywords and key-phrases in the 'about' section on your Pinterest profile
Appreciate the Value of Good Presentation
Put your best foot forward and make sure your content is properly organized. Take care in how you put together and arrange your boards. Segment your content into separate boards creatively and intelligently. Arrange your boards so that the most visually striking examples have priority in the first two rows. Set the most evocative image in each board as the default image. Be sure to infuse your Pinterest Content with structure and insight. Pinterest centers almost entirely on images so try to share the most captivating pictures you can. Try to determine where the visual appeal lies within your business. Is it in the products? Or could it be within images of consumers using your products? Grab your viewer's attention and curiosity; remember, your goal is to attract followers who are interested in your products and services.
Consider Pinterest search function
We already covered Google, but what about Pinterest search? Although Pinterest does not discuss the details of how its search function works, it has become apparent that Pinterest search is a simple operation based primarily on finding relevant keywords and phrases. To increase your visibility be diligent and write your pin descriptions and name your image files using relevant words and phrases that users might search for. This may seem obvious, but so many people still neglect to make their image names descriptive, instead settling with utterly useless titles such as, 'IMG_2134.'
Use an Editorial Calendar
In order to hold your followers attention and reach new customers it's very important to update content regularly. If you want to get the most out of your online marketing campaigns but you are not a social media maniac then it may be wise to set up a strict schedule for posting on Pinterest.
Be a Social Animal
Remember to follow the 80/20 rule; don't spend more than 20% of your time talking about yourself. As anyone who's ever attended a social gathering has surely recognized, people who talk only about themselves quickly lose popularity. Your posts do not all have to be strictly promotional; express yourself and your company. Try to cultivate and best represent the human aspect of your brand. Take care to address topics within the scope of your industry that relate to the interests of your customers. Be social, repin other people's images, leave comments and respond to your customer's questions and comments.
Utilize Multichannel Marketing Techniques
Having a presence on multiple social media platforms has become standard practice. Also, in an effort to drive more and more traffic businesses have increasingly begun to diversify their content (use of different types of media). Aside from pinning images you may also want to consider pinning YouTube videos. Be sure to include social media buttons, and possibly pinterest widgets, on your website. Promote your pins with a variety of social media tools. Connect your account with Facebook and Twitter. You can have your content be automatically posted to these sites when you upload to Pinterest. This will extend the reach of your content and make your life much easier. And last but not least, consider using
Wishpond's social media contest and promotion applications
(the
Pinterest contest app
for example) to stimulate public engagement with your products and services and to extend your social media reach.
---
Leverage Pinterest for your Marketing Campaigns with Wishpond's
Pinterest Contest
app. Run a Pinterest contest to engage fans to submit and vote on Pinterest boards, on Facebook, Twitter, Websites, and Mobile Devices.
---
Related Articles
Best Use Practices for Pinterest
Marketing Strategies for Pinterest [Infographic] SEO Strategy for Pinterest
---
Questions?
Contact us at
support@wishpond.com