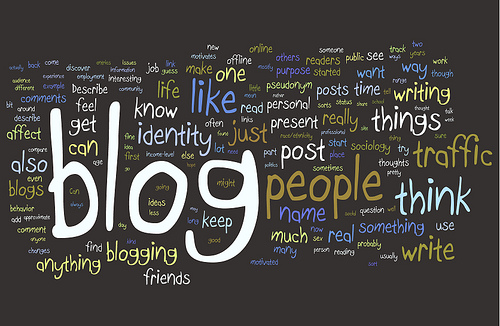 So you've setup your online store and you're looking for ways to actively market yourself to increase your sales. Blogging? (You ask yourself) How the heck do those darn bloggers do it? Let's find out.
First you need some traffic
1. Guest-blogging on major blogs
When you're first starting and have zero traffic, the best way to get your first readers is to pull them from a source that has a lot. The easiest way to do this as a blogger is to guest post on an established blog with similar content to yours.
How does this work?
Most blogs accept guest posts – you can easily inquire about doing so by emailing the editor your blog idea and/or a draft. Once they've approved it, they'll ask you to write a short bio about yourself with a website link and your email address – This is your ticket to traffic. Once your post goes live on the blog it will be seen by the thousands (hopefully!) of regular visitors to the blog. If they like your opinion and the way you write they'll be interested in more of what you have to say and click on the link at the end of the article to check out your blog. If they like what they see there then you've got yourself a new subscriber.
2. Get found on Google – write about things that are popular on Google Trends
Another great dispensary of traffic is Google – but how do you get found on Google? The best way is to write about things people are searching for.
How do you find out what people are searching for?
Google Insights for Search is your secret weapon. This handy service, provided free by Google, allows you to see the number of searches across the globe for any search query. It also allows you to compare different queries and find related ones that are getting a high amount of searches.
What do you do with this information?
The easiest thing is to find search queries related to your business that have a high amount of volume and start blogging directly about them – especially using those keywords in the title of your blog posts. This will help you to rank highly in searches for keywords that have a high amount of traffic & get you a piece. You can even go a step further and target your blog posts based on location. For example, if you make eco-friendly jewelry and you see that the query "100% natural friendship bracelets" is getting a lot of searches in Pennsylvania you can target your blog to that audience by writing a blog post entitled 3 Ways to make 100% natural friendship bracelets with local Pennsylvania materials. Check it out at
http://www.google.com/insights/search/
Ok so now that you've got some traffic, how do you get people to start buying?
3. Getting creative with your products – showing people how you use them
When searching for products, a lot of people are looking for something that will go well with their current style. If you can tap into that by making them see that your items are perfect for their current style you'll be able to convert those shoppers much easier. The best way to do this is to give them creative ideas on how best to use your items. Say for example you sell vintage hats. Showing them close-up on people with a background of complementary shirts, accessories and style will show window shoppers how it can be worn and give them ideas of their own on how to use them – and ultimately convince themselves that this is a good purchase for them. You can also do the same for your item descriptions in your store – after the initial description include a short paragraph about the best ways to wear each item and how it can work with your target shopper's current style.
4. Writing how-tos on creating similar items – i.e. becoming a knowledge resource on the subject
One thing to understand fast is that people don't just want to be sold – most of the time they want to read about interesting things that will increase their knowledge and improve their life. This plays directly to your advantage – especially if you make your own products. You can become a thought leader in your space of creating, for example, wooden Christmas ornaments. You can write some easy how-to's on how readers can create their own, or how they can decorate their Christmas tree with them. Once you become a trusted source of information, shoppers will always come to you to purchase. I know you might be thinking that by writing a how-to about how to make your products will cannibalize your own sales, but trust in the fact that somewhere on the internet there is a how-to for everything, so it's better that they come to you for this information than someone else. Just remember that a blog is meant to be a source of information for reader – not an online store – and you'll be set in the correct frame of mind to build a success blogger
If you have any questions would like to chat, send me an email at nick [at] wishpond.com