With over 150 millions users sharing 5,000,000 photos per day, Instagram is a killer channel to get users sharing about your establishment. And as Instagram still a (mostly) mobile-exclusive network, it's the best one to engage guests when they're out and only have their mobile phone. In this guide you'll learn how to:
Choose the best types of photos to upload to Instagram
Use hashtags to get found on Instagram
Run contests to entice guests to share photos of your bar or nightclub
Types of photos to upload
Post photos that are relevant to, and focus on each category.
Copies of posters, banners, or e-newsletters
Groups of nice-looking  girls and guys at your bar
DJs, live bands, dancers, and bartenders
Events
Winners of Contests
VIP rooms
Featured drinks and menus
Theme, lights, or inside/outside of the place (bars, long guestline, sign, etc.)
See a couple examples below..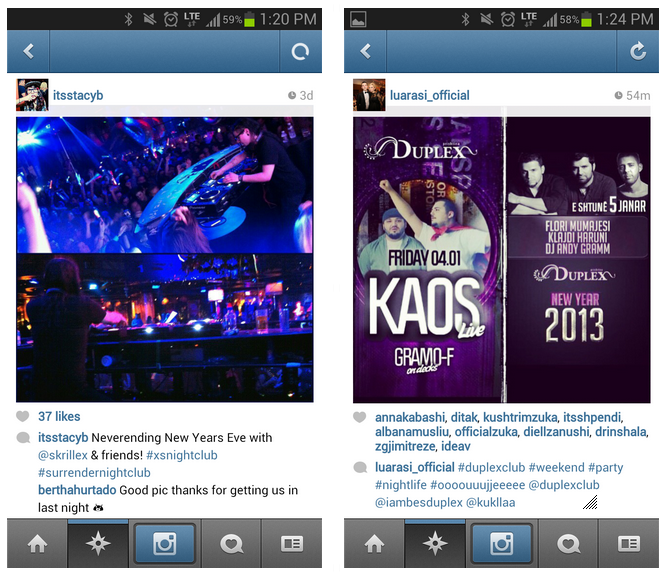 Which hashtags to use
Use common hashtags that people usually search for on Instagram when looking for pictures of parties, events, and nightclubs in their city:
#[Event name]
#Ilove[Club name]
#Friday Night@[Club name]
#[DJ, Live Band]
#[City name]Nightlife

Run Contests to entice guests to share photos of your bar or nightclub
You can entice guests to share photos on Instagram by running a contest in which guests must share a photo on Instagram with certain hashtags to enter the contest. By giving away a simple prize like a $50 gift card, you'll be able to get tons of reach on Instagram for your bar. How to promote your contest to your guests:
Install a temporary photo booth in your bar where guests can go to take photos with their  friends.
Hang posters with QR codes, NFC Chips, and shortlinks to make it easy for guests to scan and enter on their mobile phones.
Promote it on your other social media channels.
Share photos of previous contest winners with their prizes.
Check out an example below: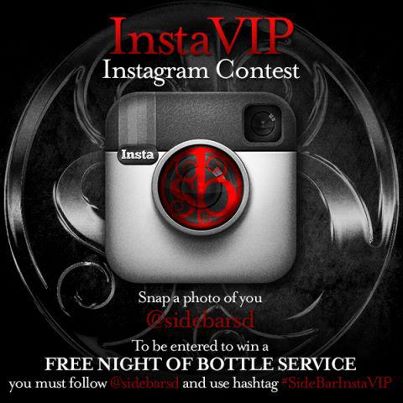 What if people don't use the hashtags that you are looking for?
Even if guests are not tagging their photos with the best hashtags to promote your business, you can easily compensate for it: Display your banners or business logo as much as you can to be easily recognized as your bar in any picture. Even if a person didn't put relevant hashtags on their photo taken at your establishment, people will know where that person was last night.