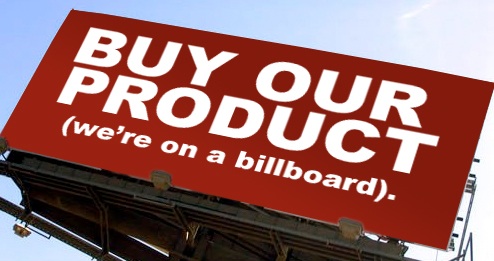 Avoid bad advertising like in the above image, because you're going to scare away your fans. Instead engage your fans with useful content, which will inadvertently turn them into business advocates.
Let's look at some helpful pointers on how to promote your company in a positive light:
1.Show your fans how they helped you achieve a goal. 2.Show how your  sales, new products & more will benefit them.
---
Show your fans how they helped you achieve a goal.
When it comes to writing about yourself or your company in your Facebook content, remember this simple piece of advice:
Nobody cares about you, they only care about themselves
Follow this simple, and perhaps harsh, piece of advice to keep Facebook posts about your company to an absolute minimum. If you must talk about your company, try to include your community and how they helped you achieve a goal, like this post by Red Bull about reaching 30 million Likes on its Facebook Page: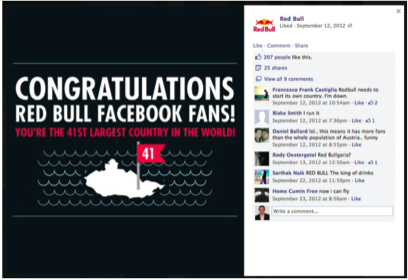 Your ROI:
Increased Engagement. Fans will stay interested in what you are saying if it is relevant to them, they will feel a part of a bigger community of people that support your business and they will be more likely to be your business advocate.

Show how your sales, new products and more will benefit them.
If you are looking to promote a new product line or sale, you can post about it, but always skew the post towards how this is helping your fans by saving them money or introducing new solutions to their problems! Check out how Walmart promoted their new Special K line as a way to keep healthy when snacking:
See how Target promotes their sales: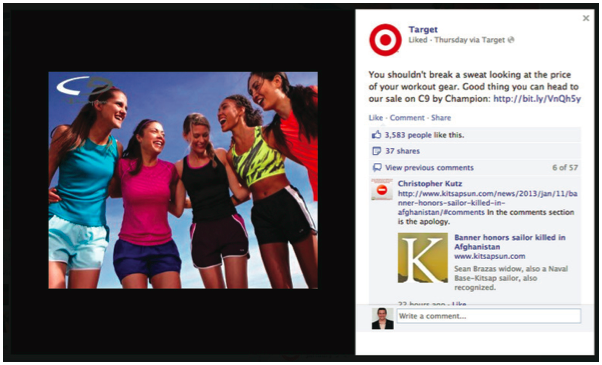 Your ROI:
Increased Sales. Your fans will turn into customers and feel rewarded to be offered or informed about your new sale that is exclusively announced to them. It will also make them happier to be provided solutions to their problems, which will turn them into your business advocate. Start writing the right content targeted at your audience. What do they like? What are their interests? Talk about engaging subjects useful to them. Are they complaining about anything? Fix it for them and you will have happy fans.
Check out "Facebook Posting Options"