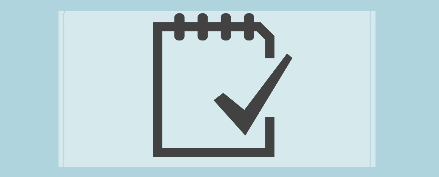 Someone once said "build it, and they will come". That person was not a Facebook Page admin. Community management is the foundation of great Facebook marketing. Don't worry, you don't need to be a tech whizz to get this right, you just need to understand a few basic ground rules, and have an appetite for experimentation.
Did you Know?
Facebook recently made a major change to the Pages platform, rolling out Timeline on the 30th of March, 2012
On average, your posts will be seen by approximately 17% of your fans
Females are responsible for 62% of the pageviews on Facebook
Sources:
http://www.allfacebook.com/facebook-page-17-2012-01
http://blog.nielsen.com/nielsenwire/social/
Posting and Managing Content
Content is the lifeblood of your Facebook community. Those Pages that are most successful provide their fans with regular, interesting content that keeps them engaged. This is the simplest and most cost effective way that you can reach new fans.
You will want to get into the habit of updating your page regularly with new content. How regularly depends on your fan demographics, but a general rule of thumb is to aim for between three and seven updates per week. You need to be careful not to update too frequently and annoy your fans. Fewer posts of better quality trumps a large number of low engagement posts.
In the end there is no substitute for experimentation. Think about the various things you could do that are relevant to your audience, and then try them. With Facebook's built in insights (which we will cover next) you will be able to see very quickly what is working and what isn't.
What makes a great post?
The right posts for you to get engagement will again depend in your audience, but there are some insights that apply universally:
Posts with (relevant) rich media perform much better than those without. If you can include a picture or video with your post you will get much more engagement than just posting a simple text update.
Treat Facebook as a conversation platform. In a conversation there are two (or more) participants. Each needs to listen to one another, ask questions, and interact. The same principles apply on. Facebook. Ask and answer questions, encourage debate, get involved.
Use the built in polls function. You will be surprised at how enthusiastic people are about making their opinion heard. Polls are easy to create, and easy for people to participate in. This low barrier to participation often means you can get really great engagement with the right question.
Pin and highlight your best content. Pinned content (content that stays at the top of your Facebook Timeline) gets substantially more likes, comments, and shares than nonpinned content. Similarly, highlighting your great images and video (which displays the content in the full width of your timeline) also helps get more engagement from your community.
Other resources to help you with posting content:
Analytics & Insights
Understanding Facebook Insights is extremely important for effectively measuring the impact of your efforts. Luckily Facebook Insights is a relatively simple tool to use. The hardest part is getting your head around their terminology.
Accessing Your Insights
When you visit your page you will see a button in the top right corner that says 'Admin Panel'. Click this button and your administration options will drop down. From here you can see a mini graph of your latest insights, which you can click on to get access to your full insights.
Understanding Your Insights
1. Aggregate Insights
The main graph you see is the aggregate insights for you page. Here you can quickly see how your content posts (the pink dots) impacted your 'reach' (how many people saw your content), and the number of 'people talking about this' (this is Facebook's indicator of engagement, and counts people liking, sharing, commenting, answering your polls, responding to
your event invitations, checking into your location, or tagging you in photos). Generally the higher these numbers are, the better you are doing.
You can then break down your aggregate insights to look just at your reach, likes, or people talking about you. Within these categories you can get useful information about their demographics and geographic locations.
Facebook also differentiates between paid reach, and organic reach. Paid reach is the exposure you got due to advertising. Ideally you want to generate as much organic reach as possible – that is people sharing and interacting with your content because they find it interesting and relevant, rather than having it pushed to them.
2.Individual Post Insights If you look below the main graph on your Insights home page you will see a breakdown of the performance of your individual posts. For each post you will see:
reach – the number of people who saw your post
engaged users – the number of people who clicked on your post
talking about this – the number of people who interacted with your post (like, comment, share, etc.)
virality – the proportion of people who 'talked about this' out of the total number who saw it
You are able to sort your posts by any of these different measurements, so you are able to quickly see which of your activities are performing best. This is the information you need to act on when evaluating your Facebook Page performance.
Applications
There are quite literally thousands of applications that you could potentially use to help your Facebook marketing efforts. If you are looking for a specific application it is worth shopping around to find the one that best fits with your requirements, and your budget.
Wishpond offers two Facebook applications that are specifically built specifically for retailers. In our opinio, these are must have's as part of your Facebook Marketing Toolkit.

Wishpond Social Store is the fastest, easiest way to create a great-looking storefront for your Facebook Page. With one click you can import your products from your existing e-commerce store, and then keep your inventory up to date automatically.
Wishpond Social Offers allows you to create exclusive, limited-time offers for your Facebook fans that then spread organically as people participate. As people subscribe to your offers you are building a valuable database of customers that you can continue to make offers to in future. You are also able to get valuable customer insights – demographics, interests, and more.
Advertising
Did you Know?
> $5 Billion. Facebook is on track to achieve more than $5 Billion in advertising revenue in 2012 – including more than 6.5% of the total online advertising spend in the US
Sources:
http://www.emarketer.com/Article.aspx?R=1008858&ecid=a6506033675d47f881651943c21c5ed4
Focusing on being interesting, relevant, and engaging will definitely help you grow your fan base. If you want to really accelerate it, you may want to support your activity with advertising. Facebook advertising, when combined with the other principles outlined in this guide, can be an extremely cost effective way to not only acquire new fans, but acquire new, real, moneyspending customers. With a relatively modest spend you can focus very closely on acquiring fans that are most likely to convert into customers. There are a few things you should think about when creating your Facebook ads:
Demographically
You are able to target your advertising by age, gender, relationship status, sexuality, language, education, and employer.
The more you can narrow down your target market, the better results you can get. Facebook allows you to target users using a range of variables. It often makes sense to create different ads that specifically target different groups.
Geographically
Facebook allows you to target a specific geographic area. Targeting those people who you are able to service is obviously an important thing to do to avoid wasting advertising spend.
By interest
You can either select from broad interest categories, or provide specific interests. This is an extremely powerful feature for retailers, as you are able to target users who have explicitly declared an interest in your products.
Exclude your existing fans
In most cases you will want to exclude your existing fans from your advertising. Facebook allows you to do this by ticking a simple checkbox while creating your ad.
Target friends of your existing fans
A great way to grow your fan base is by targeting friends of your existing fans. As the old adage goes "birds of a feather flock together". Hopefully your fans have already told their friends just how awesome you are, so a compelling ad might be just the prompt they need to make the leap and become a fan themselves.
Use ads to help spread your best content
If you are using our Social Offers application ads are a great way to get new customers participating in your offer even faster. Supporting your Social Offer with a small advertising spend, targeted strategically at those most likely to be interested in our offer can make your offer spread virally even faster.
Use ads to help support your special offer
If you are putting time and effort into developing and curating great content it makes sense to expose that content to more people. By supporting your best content with ads it will help you reach a whole new audience, and provide them with a great introduction to your brand. An ongoing program of ads with a relatively small spend supporting your content can provide a huge boost to your fan base.
Check Out "Retailers Guide on Growth for Facebook: Getting Set Up – The Basics"